We invite you to enjoy your breakfast, served as a cold buffet in our restaurant.
For lunch and dinner our Chef Pino will make you discover his specialities. You will discover his Mediterranean and Italian cuisine.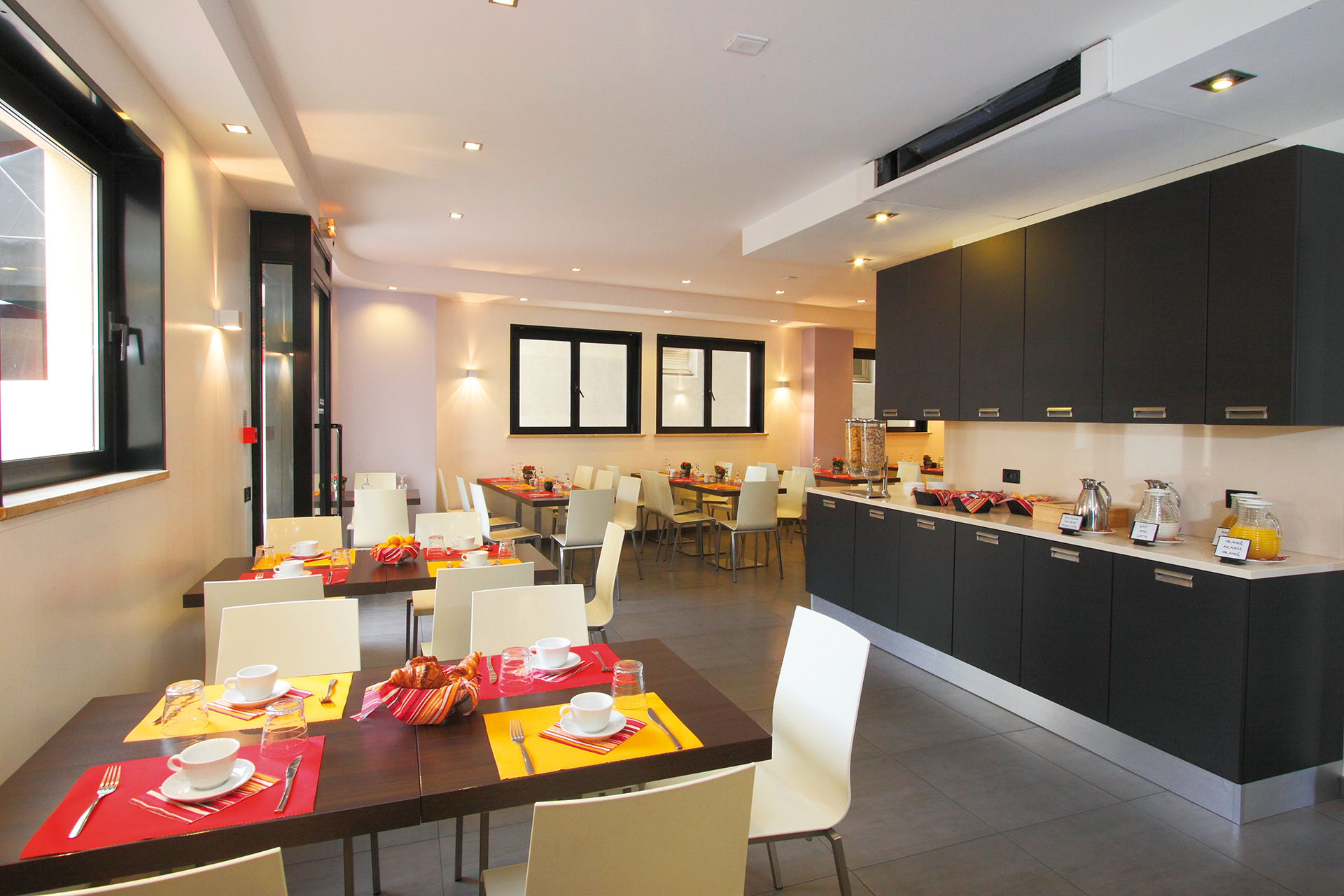 Every morning you will find a large variety of products to start off your day.
Taste our croissant, pain au chocolat, fresh french bread, cheese, ham, eggs, yogurt, cereals, fresh fruit juices and much more.
In case you are allergic to some products just let us know and we will be more than glad to prepare something different for you.


Breakfast opening hours:
Monday to Friday 07h30 to 10h30
Saturday and Sunday 07h30 to 11h30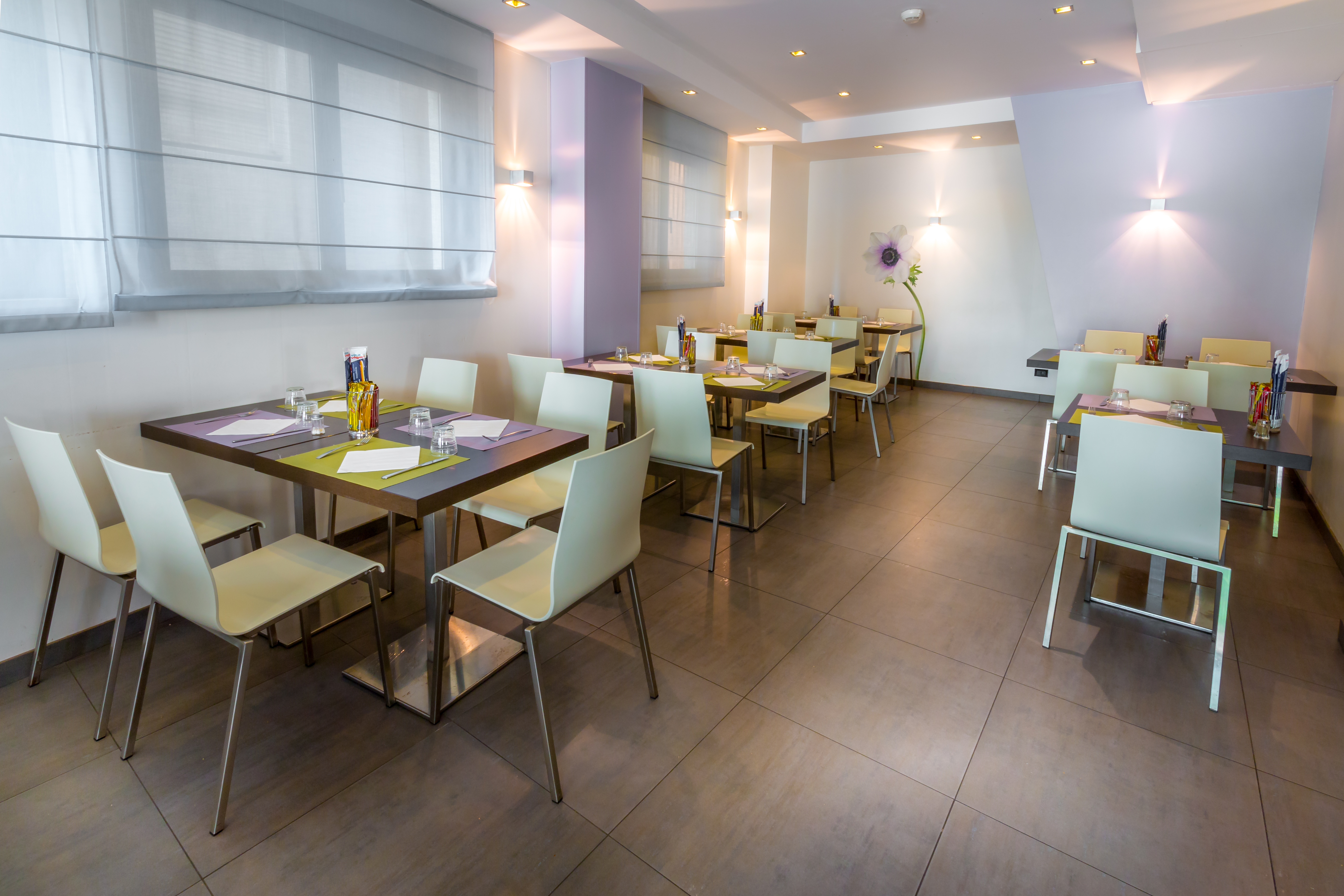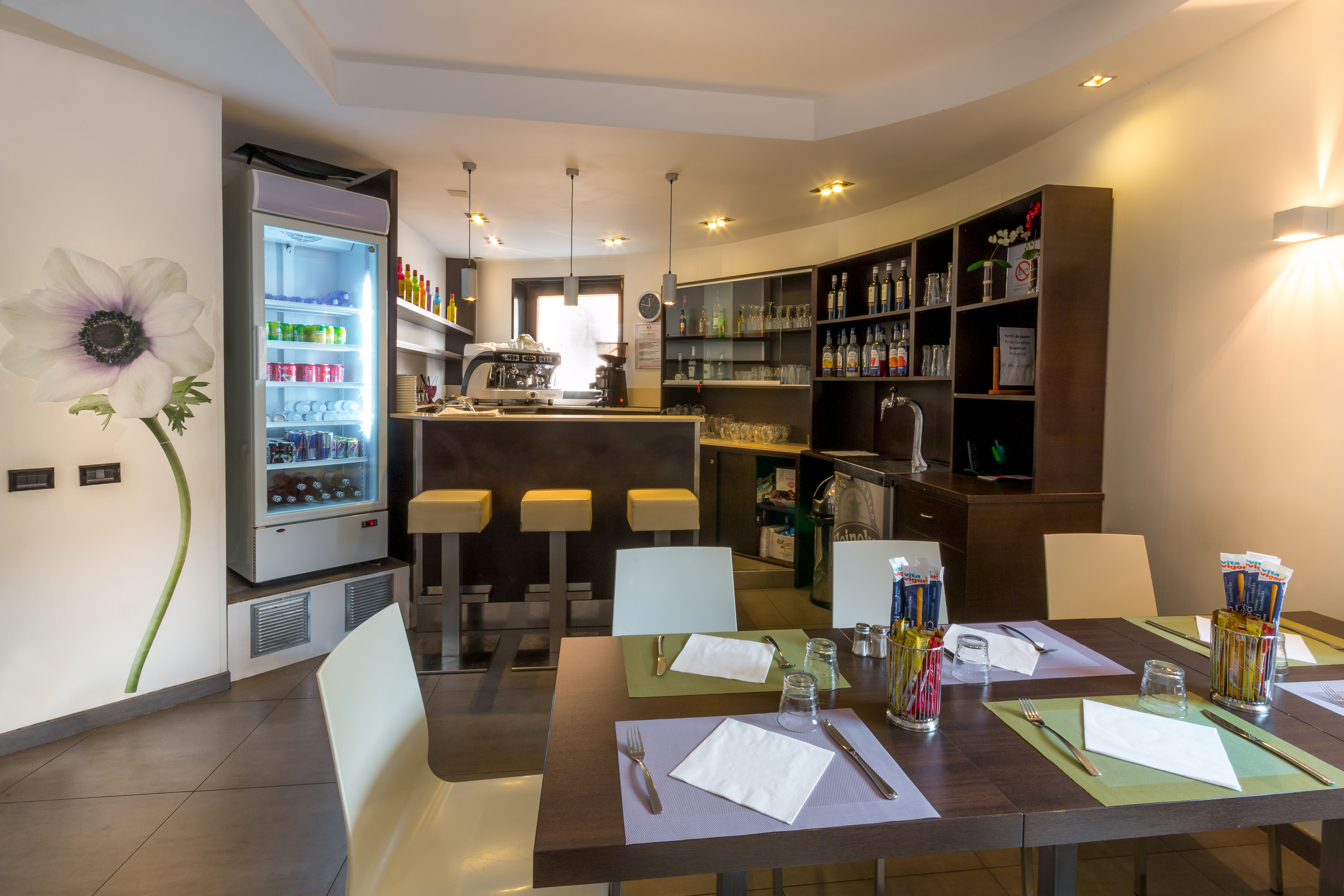 Our restaurant will welcome you in a warm and friendly atmosphere. You can taste mediterranean products with intense flavors prepared by our Chef Pino.
Come for lunch and try our daily dishes.
Our menu will not let you down with a wide selection, from our starters to pasta to pizza and more.
Please ask our front office for our half board offers.
We can organise as will your events, from business lunches to buffets on the terrace.
Restaurant opening hours:
Du Monday to Friday 12h00 to 14h00 & 19h30 to 21h30
Closed Saturday and Sunday (except for special requests)